Important Links/Documents for Advisers
October 31-November 1 (early arrival on October 30)
Registration Fee:  $40 per person (members/advisers/guests)
Lodging Fee:  $250 per room per night (1-4 persons per room) (taxes and hotel fees included)
*includes 1 waterpark pass per person in a registered guest room; resort fees; 24-hour security
SLW Follow-up Survey (please complete after reviewing plans and the program with your school administration)
As we get closer to opening SLW registration, we need input from you, whether you are planning to attend SLW or not.  It only takes a few minutes to complete the survey; the results, though, are important to planning the in-person event.  The follow-up survey will determine your school district's position NOW on allowing participation at overnight events.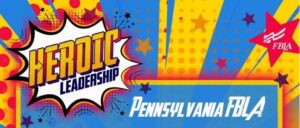 All Information You Need to Know Can Be Found in the Following Three Documents (PDFs):
For additional questions, please contact:
Janet Skiles
PA FBLA Conference Coordinator
jskiles@pafbla.us
Registration is not yet open, but it will open soon as we transition to a new membership processing system and conference management system.  Stay tuned for additional information.
Click on the images for enlarged copies.